Christmas is just around the corner; for all those who love Christmas, we know that it is best to dive into it; get carried away by the colourful lights, get lost in the smell of sweets while you enjoy carol music. And why not! Take a gift of crafts from the famous Christmas markets for either a family member or just a memory of the magic experience. All these wonderful things are a reminder of what is lived in these markets, which sometimes become small cities completely dedicated to the magic of Christmas.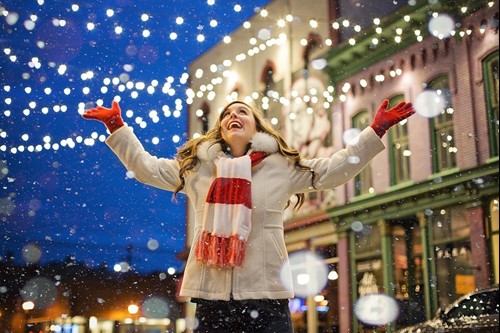 Zagreb: The best Christmas market in Europe is in Croatia
This city has been chosen as having the best Christmas market in Europe for the third consecutive year. The concerts and the awesome Christmas tree of Ban Jelačić Square, a living nativity scene, the ice skating rink of Tomislavac Square, the scent of štrukle (hot puff pastry stuffed with cheese) that the tents of the Plaza de Europa give off, the fascinating Christmas decoration of the Grič tunnel, the lights that illuminate the beautiful Zrinjevac park and an atmosphere capable of conquering anyone. This is how Zagreb intends to win, once again, Get lost in its streets from December 1st to January 6th.
Gendarmenmarkt in Mitte, Berlin
Berlin is full of wonders, and more at Christmas. The German capital show off its possibilities with five! Markets: Gendarmenmarkt, Roten Rathaus, Alexa, Potsdamer Platz and Gedächtniskirche.
The largest and most important is the Gendarmenmarkt, especially popular for its spectacular location, its crafts, and its typical products of the time, such as hot white chocolate or fried apple.
Don't miss the giant Ferris wheel of the Roten Rathaus; Alexa fairground attractions and snow and ice rinks or having fun at Potsdamer Platz. You can visit it from November 26th to December 31st.
Markets in Graz, Austria
If you are passionate about life-size nativity scenes, Graz's will leave you speechless. This Austrian city has been embracing the tradition of carving the figures of the nativity scene in the Landhaus courtyard in ice since 1996. Also, Christmas music has been emmerges from concert halls, churches, even passing through the market itself, where people can tour the route of the Christmas stalls to the sound of choristers.
During December, from 4:30 p.m. until midnight., a huge advent calendar is projected on the facade of the Town Hall, a show of lights that you should not miss. To finish living up to the customs of Graz, on December 2nd, between 4:00 p.m. and 6:00 p.m., the mythical parade of Krampus and Perchtenlauf will take place; two terrifying figures (typical of Alpine folklore) that look demonic threaten to take away children who have misbehaved during the year. A ride only suitable for the brave. Enjoy its 14 Christmas markets from November 23rd to December 24th!
Winter Wonderland market and fair in London
In London they take Christmas very seriously. They have almost a fortnight of hot spots to celebrate the holidays, among which there are markets inspired by several countries (Japan, Denmark, Swedenand Germany ). However, if what you want is a day of immersion in 'Total Christmas' in the capital, it is best to visit Winter Wonderland, the theme park that is installed in Hyde Park from November 22nd to January 6th. Winter Wonderland has markets, attractions, ice rinks, recreating an Alpine town, including cabins with Christmas karaoke'!, shows for children like Cinderella on Ice, Ice circus, an exhibition of ice sculptures …What more could you ask for?
Fit 2 Trip offers travel insurance for families, couples, individual travellers and people with pre-existing medical conditions such as asthma, cancer, heart disease and others. You can choose between single health insurance policies or multi-risk policies, in addition to the basic, standard or premium coverage level. You can also choose between single or multi-trip travel insurance and add summer activities.