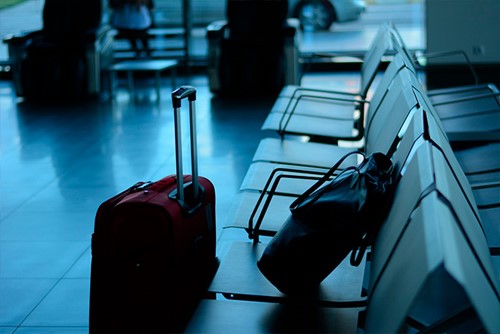 All airlines are required to compensate travelers in the event of delay, damage or loss of checked baggage. However, to declare lost luggage on Air France, this airline offers two possibilities depending on the airport of arrival.
Firstly, online within the initial 48 hours after the arrival of your flight, and secondly, through an Air France KLM baggage dispute office before leaving your arrival airport to fill out the Property Irregularity Report. (PIR).
The PIR is an essential document to make a claim for lost luggage, it contains a linked file number to enable the claimant to be kept informed about the search for their lost luggage and also guaranteeing that the file is processed correctly.
How long does it take to claim lost luggage on Air France?
As long as you have the Property Irregularity Report, the Montreal Agreement establishes a period of two years to claim lost baggage on Air France before it expires.
What do I have to consider when making a claim to Air France for lost luggage?
First of all, lost baggage is defined by Air France according to the Montreal Convention, which means that baggage will be considered lost if it is still not found or returned after 21 days. However, although baggage maybe returned after 21 days, however legally 21 days is the limit where compensation is due.
This Air France lost baggage liability deadline is 1,131 SDRs, ie 1,400 euros + expenses incurred.
What can I claim against Air France for lost luggage?
If you have suffered a loss of luggage with Air France, it is important to know that the airline company must bear all the expenses that have been caused. For this reason, it is essential that you keep tickets, invoices or statements of all those expenses that have been derived from having lost luggage.
Some expenses caused by having lost luggage with Air France can be:
Expenses on basic necessities due to the loss of the suitcase: clothing, hygiene products.
Expenses derived from the need to take transportation for travel, e.g., travel by taxi.
Expenses for telephone calls to numbers beginning with "900" etc.
Travel insurance: Cover your trip with Fit 2 Trip
With Fit 2 Trip you have affordable travel insurance available for couples, individual travellers and families, providing cover both with and without pre-existing medical circumstances. At Fit 2 Trip we are committed to offering great vale travel insurance to enable you worry less, when you take your trip.
Likewise, we have a multi-risk travel insurance created to provide comprehensive protection for our clients, whether due to the cost of canceling your trip or the theft, loss or damage to your luggage during the trip.
All of our multi-risk travel insurance includes cancellation coverage and additional luggage protection that can be adapted to the needs of all our clients. Add great value to your trip, recover your lost luggage with Air France and protect your travel investment comfortably and safely.