Winter moves away, the temperatures rises and the idea of ​​spending a holiday away from crowds fills us with joy and excitement. Easter is getting closer, and we are increasingly thinking about where to travel during Easter to disconnect from the routine and get out of the stressful hustle and bustle.
However, during this holiday period almost all schools and businesses grant these days as holidays, so it is likely that if you are looking for peace and escape from crowds, you should avoid the main tourist centres, since you will not be the only one who decides to travel on these dates.
Fit2Trip suggests 8 incredible destinations with attractions and unforgettable experiences, to help you escape the crowds and at the same time we move away from the most popular sites. Here are some of the destinations less busy during Easter:
1. The Albanian Riviera: Ksamil, Gjipe o Porto Palermo Beach
The Albanian Rivera, which is just over 100km, is located in the South of the country. It is bathed by the waters of the Ionian Sea, wonderful waters that acquire green and blue hues of dreams.
This destination is ideal to enjoy a relaxing sun and beach vacation away from the crowds during Easter. You can bathe almost alone! Of course, although international tourism has not yet landed in Albania, it is convenient to avoid the month of August because it is the official Albanian holiday month.
2. Isla Sipadan, Malaysia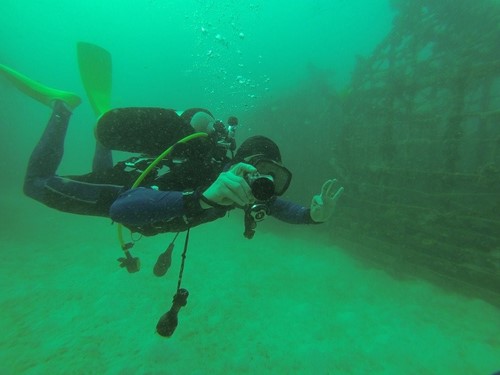 If you are a diving lover, without a doubt the destination you should visit this Easter 2020 is the Island of Sipadan, a remote, heavenly and little exploited place that will give you
unequaled dives: intact corals, breathtaking horse mackerel banks, parrotfish, blacktip sharks, and even hammerhead sharks.
There is no possible accommodation and every day only 120 divers can access the site. The diving schools in the area offer diving courses for all levels, but we recommend that you have the Advance degree to fully enjoy the experience. Recognised by many as one of the best dive sites in the world; It also offers us 'movie sunsets'
3. Aitutaki, Cook Islands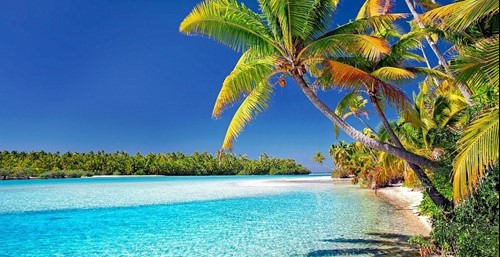 In this incredible paradise is part of the Cook Islands.. This beautiful place is in the Pacific Ocean between Haway and New Zealand and is a group of islands that are part of the same coral reef, and are formed when the mentioned coral reef grew around an islands, at the same time that they are sinking into the ocean. A spectacle of nature! In addition, its inhabitants are sympathetic, the food is fresh and cheap, and there are a thousand activities to do.
4. Koh Phra Thong, Thailand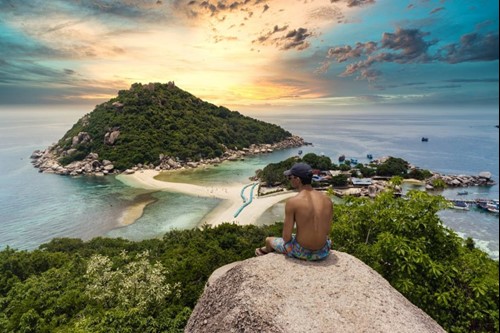 This small island is unknown, even to many Thais and is one of the few places that are not overexploited in Thailand, you may wonder … Why? Well, there are no roads, and the only way to access the island is by private boat. Of course, prices are higher and there are not many amenities.
Koh Phra Thong is a blessing from nature, where you will find calm and deserted beaches. This paradise is ideal to enjoy with your partner since you can bathe naked.. This is communing with nature!
5. Kuhmo (Finland)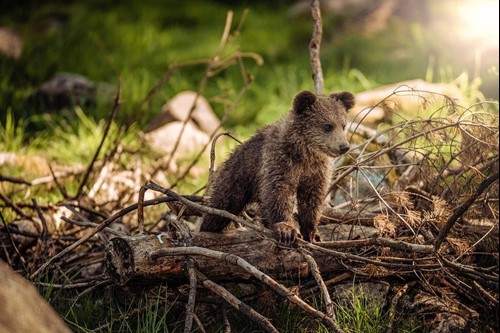 This Finnish region of Kainuu is 120 kilometers from the Russian border. Tripadvisor users have voted that the most exciting activity you can do in this destination is to observe and photograph wild animals in their natural habitat, through camouflaged and soundproofed cabins. Kainuu is considered to be the largest European brown bear sanctuary, where they live in its immense forests.
6. Haiku Stairs (Hawaii)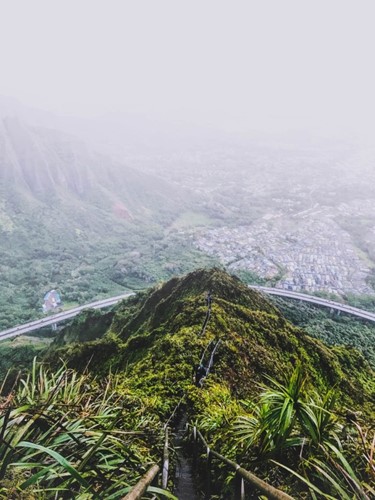 The incredible stairs of Haiku are located on the Hawaiian island of Oahu. It is known as "stairway to heaven", for its inclination and its almost 4000 steps on a hill of lush nature on the island of Oahu and whose view is impressive and privileged. To venture on the path of Haiku you have to be brave and be in a good physical condition to climb it.
7. Zakopane (Tatras Mountains, Poland)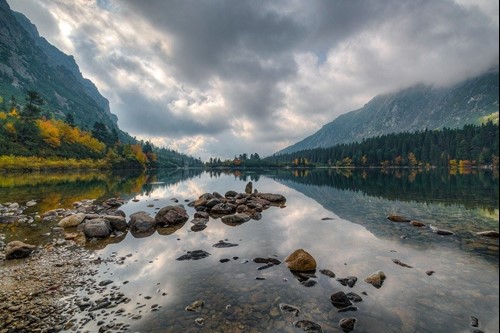 The city of Zakopane, in southern Poland, is located at the foot of the majestic Mountains Tatras (pictured), and is the perfect base camp for an active tourism getaway in these mountains. Within the Tatras National Park there are 275 kilometres of well-marked trails and routes, with varying degrees of difficulty. An adventure for those who like mountain tourism.
8. Tulum (Mexico)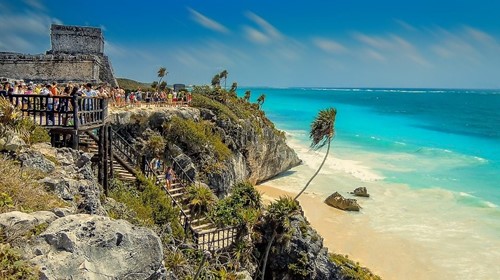 This ancient Mayan walled city is located in the State of Quintana Roo and nearby you can find beaches, coral reefs, rainforests, dunes and "cenotes", you cannot miss a visit to this site and spend a few nights at this incredible paradise!
Under the cliff where the ruins are located,  is  Paradise beach, considered one of the best beaches in the Riviera Maya where you can do some excursion to the nearby Barrier Reef Mesoamericana, visit the ancient Mayan city, do water sports or just rest in front of the sea.
Fit 2 Trip offers travel insurance for families, couples, individual travellers and people with pre-existing medical conditions such as asthma, cancer, heart disease and others. You can choose between single health insurance policies or multi-risk policies, in addition to the basic, standard or premium coverage level. You can also choose between single or multi-trip travel insurance and add summer activities.