Now that you are enjoying the summer, it is important to have some valuable family time that you might not get at any other time of the year. So here are some great ideas for family trips and enjoy the most this sunny season.
1. Majorca

The island is continuously warm welcoming to families. Surrounded by beautiful crystal waters and offering different fun activities by boat and unforgettable experiences such as dolphin watching or kayaking. You can also experience 4D movies in the Katmandy Park or visit the Palma Aquarium, which has the deepest shark aquarium in Europe.
It is recommended to visit Palma de Majorca especially Old Town and La Lonja where you can find sightseeing and historical places you can explore on foot or you can also buy tickets for an open-top bus with special discounts for children and seniors.
2. Cyprus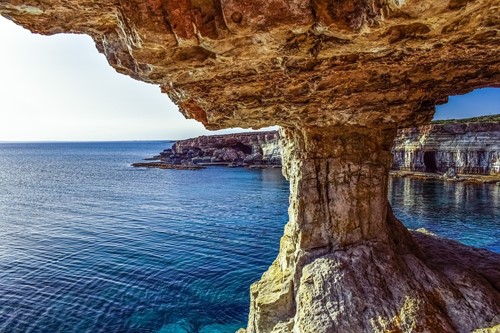 This island has much to offer families looking to spend quality time together. There are plenty of beach resorts with golden sands and water parks where you can have fun and great adventures. Depending on your preferences whether a relaxing time or enjoying games, performances, and crowd, Cyprus offers places for all preferences. The beach preferred by families is the Makronissos Beach with a quiet environment and an ideal water to swim, but also with watersports and other activities you can do. The Konnos Bay is also a crystal water beach where you can do snorkeling and other enjoyable activities to do, located in Ayia Napa region, and the third one but not the last one is the Nissi Beach which is visited by many people from all around the world for its stunning watercolor, gold sand, and lively atmosphere.
There are also many museums and temples where you can try different activities such as theatre and dressing up, which are especially good for younger children, this is definitely a perfect destination to go with your family.
3. Walt Disney World Resort, Orlando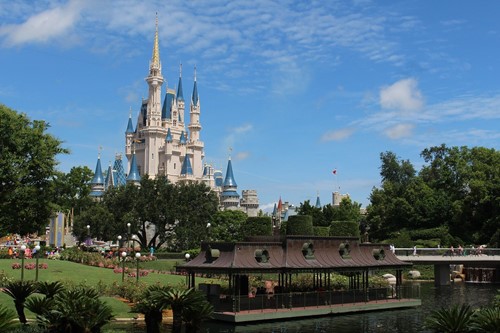 A place where kids and adults love to go, you can find infinite activities to do and never get bored of it. Disney World is divided into four parks with different attractions to enjoy, there are animal encounters, restaurants and much more. You will feel like you are in a fantasy world and make a lifetime of memories with your loved ones.
4. Barcelona, Spain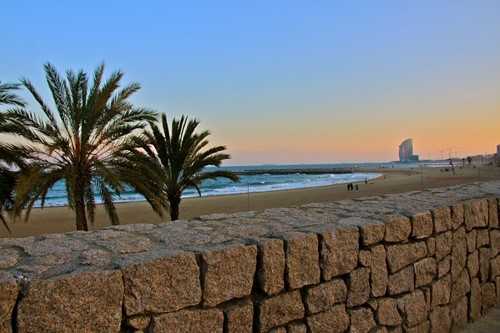 You can find in this amazing city many different and incredible destinations, depending on what you are looking for. Water or theme parks, which are great options to spend with the young ones and with millions of tourists choosing Spain for their annual holiday, it is a favourite for families.
If you are going to visit Barcelona with your family it is important to plan your itinerary before traveling and depending on the places you would like to visit, buy the tickets in advance and it will help you to avoid long queues and higher prices. In Barcelona, you can find the Aquopolis waterpark and the PortAventura theme park, which has Europe's tallest roller coaster. Also there are some other important places not to be missed are: Sagrada Familia Church which is a masterpiece with incredible architectural design, Tibidabo which is an amusement park with many activities to enjoy, the Chocolate museum which kids will love to visit and finally is the Parc de la Ciudadela, which is a green space and has a zoo, museum and also a river.
If spending time under the sun and the breeze of the sea is what you want, you would probably love the best beaches in Barcelona. The most famous is Barceloneta, because of its entertaining environment always with live music performances and different activities going on. Nova Icària is the second most popular for its water sports and games to play volleyball, and others. And the third one is the Bogatell Beach being one of the safer beaches and with a more calm and quiet environment for you to relax and enjoy the weather.
5. Cancun, Mexico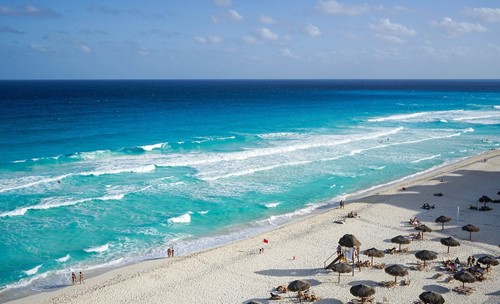 This city offers a combination of history with fun where you can find historical places, welcoming, warm and friendly people and delightful food. The tropical weather and golden sandy beaches will allow you and your family to mix relaxation and adventure. Some recommendations are the Mayan ruins, Xel Ha, a natural waterpark and aquarium in a jungle setting and the Xoximilco tour, which is a colourful boat trip where you can relax while you hear a mariachi band. There is a lot more to enjoy this Latin country, it is a perfect destination to travel with your family.