Saint Valentine's Day is coming: why don't you celebrate the Feast of Love with four of the most romantic paintings and sculptures?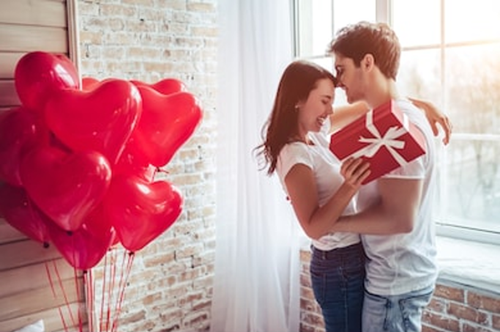 1. The Kiss, Gustav Klimt
The Kiss (1907-1908) by the Austrian painter Gustav Klimt is one of the most famous works of Art Nouveau. The sinuous shapes and golden colours envelop the sweetness of this kiss in Liberty style. Stored in the Österreichische Galerie in Vienna on the first floor.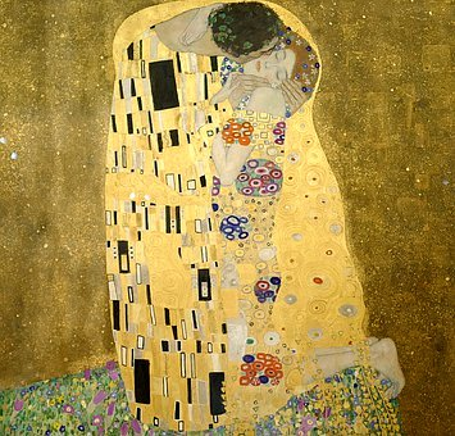 2. The Lovers, René Magritte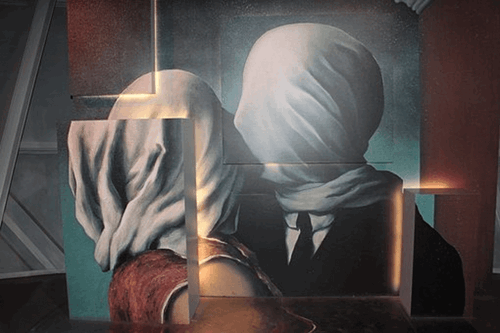 Both existing copies date back to 1928, one housed in the National Gallery of Australia and the other at Moma in New York. The surrealist artist depicts the incommunicability within a couple. However, despite the difficulty in understanding each other, the two lovers never stop looking for each other, expressing love and affection.
3. Psyche revived by Cupid's Kiss, Antonio Canova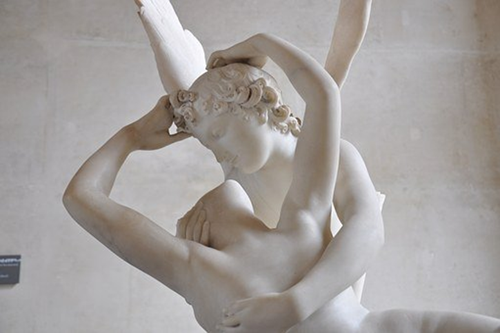 Psyche revived by Cupid's Kiss is a masterpiece of Neoclassical sculpture by Italian artist Antonio Canova. There are three copies of this piece of art, in each of them the two lovers are portrayed in different positions. The work in the photo above is the one preserved in the Louvre Museum in Paris, created between 1788 and 1793. The harmony of the bodies and the beauty of the two characters represents the ideal and ethereal love.
4. The Kiss, Francesco Hayez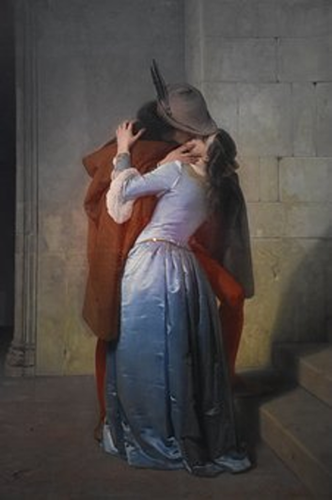 The Kiss by Italian painter Francesco Hayez is considered one of the most representative pieces of art of Italian Romanticism.
It represents the ideal definition of the romantic kiss, among the most passionate and intense in the history of art, exchanged in the fleeting moment of a greeting.
Exhibited at the Pinacoteca Ambrosiana in Milan.
If you are planning to visit one of those destinations on Valentine's day, we highly suggest you to take your sweetheart to see these masterpieces! They will surely be impressed by your romance!
Even when you travel as a couple, don't forget to take out your travel insurance policy.
Fit 2 Trip offers a wide range of policies, including medical insurance, travel insurance and multi-risk policies, for families, couples, individual travellers and people with pre-existing medical conditions.
Our policies offer three levels of coverage, thus adapting to your needs: basic, standard and premium coverage.