Travel insurance buyers guide
We do not think about it, but travel insurance is one of the most important things we need when we travel. We do not drive a car without car insurance or we own a home without home insurance, so why would you risk traveling the world without your travel insurance? It may seem an unnecessary expense; however, travel insurance provides security when you are traveling abroad, as accidents (illnesses, injuries, and canceled flights, damaged electronic devices, lost luggage or even the death of a family member) can occur and at the time, any incident occurs, and this is  when we regret not having taken out travel insurance.
Travel insurance is the most important thing you should get for your trip and something I highly recommend to travelers, who never leave home without it. In case of not obtaining your travel insurance, any incident can happen and cost thousands of euros.

Different customers of Fit2Trip have suffered a medical emergency in Argentina, camera break in Italy, another customer had a burst eardrum in Thailand, a luggage theft in Colombia, in all these situations and more, your travel insurance will be with you to reimburse you for expenses you may not have expected and give you security in a precarious situation.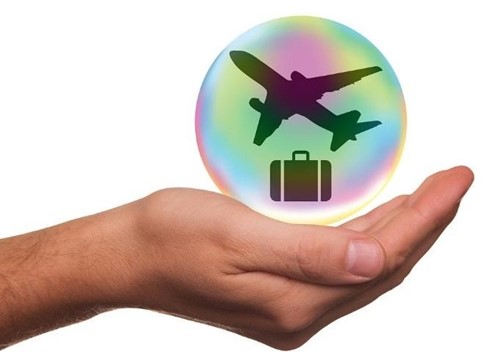 What coverages does the ideal travel insurance have to have?
The first thing to ensure is that your travel insurance offers a high coverage limit on medical expenses. A good company must provide a high coverage of medical expenses with a minimum of € 100,000 of coverage, however ideally you should look for coverage limits above  €1 million, which is essential, particularly when travelling to countries where the healthcare system is very expensive as in the US or Japan.
Second, you must ensure that you are also covered for emergency rescue, for example: if you go hiking in the snow and break a leg or a natural disaster occurs, your policy must cover your evacuation to the hospital. This protection should cover an expense of at least € 300,000. In addition, evacuation also include transfer from the hospital to your home country, if needed. Fit 2 Trip ensures that, if you are hospitalised abroad, you can be repatriated, if the medical emergency requires it, something that many travel insurance policies cannot guarantee.
Finally, an optimal travel insurance plan will always include the following provisions:
– Coverage in throughout of the world.
– Cover injuries and sudden illnesses.
– Cover for preexisting diseases.
– Emergency Assistance service 24 hours a day, 365 days a year.
– Covered luggage and documentation stolen or lost.
– Coverage for cancellation of hotel reservations, flights with justification as a sudden illness, death of a family member or any other emergency.
If you are traveling with a camera, laptop, telephone and other electronic devices, make sure you have adequate coverage. They are usually the things that are most likely to get lost, stolen or broken
Fit 2 Trip offers travel insurance for families, couples, individual travellers and people with pre-existing medical conditions such as asthma, cancer, heart disease and others. You can choose between single health insurance policies or multi-risk policies, in addition to the basic, standard or premium coverage level. You can also choose between single or multi-trip travel insurance, and add summer activities.