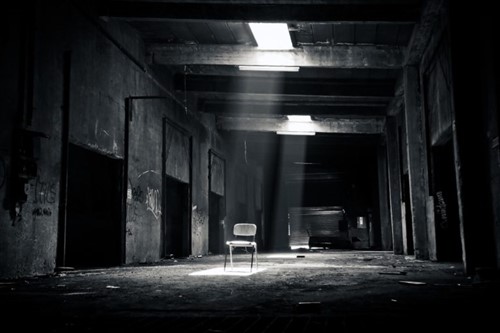 The number of travellers seeking out dark tourism sites is growing, with sites such as Auschwitz-Birkenau, Chernobyl and the September 11 memorial in New York all reporting record visitor figures in the past year. The success of the recent Netflix series, Dark Tourism, presented by the journalist David Farrier, has also encouraged those interested in the trend to seek out some lesser known destinations.
The term 'Dark Tourism' was coined in 1996 by Lennon and Foley, two faculty members of the Department of Hospitality, Tourism & Leisure Management at Glasgow Caledonian University. Dark tourism is generally understood as the type of tourism that involves a visit to real or recreated places associated with death, suffering, misfortune, or the seemingly macabre, but there is still little consensus on the definition, designation, and typology of this controversial tourism product.
Attraction and curiosity for death are not new concepts; there has always been a fascination for human natures darkest side. The demand for places and experiences related to death reassembles the Middle Ages and the Romantic period, very often with religious or pilgrimage purposes. Early examples of dark tourism were the pilgrimages to holy sites, the patronage of Roman gladiatorial games, the public executions of the medieval period, or the guided morgue tours of the Victorian period, among others. Since the mid-20th century, the demand and supply for this specific type of tourism has increased significantly in both size and scope.
Motivations are not clear. For Mark Watson, executive director of Tourism Concern, people's motivations are difficult to assess as they go for a huge variety of reasons. "At places like Auschwitz and the Rwandan Genocide Memorial, people go to really understand what happened and are genuinely moved by it. You've got to look at the impact on the communities and understand the local sensitivities". Professor Lennon, on the other hand, believes that such visits are "motivated by a desire for actual or symbolic encounters with death." There are some ethical considerations on turning a location of a tragedy into a profit-making tourist attraction, but Lennon believes what is very important is to ensure that the events presented are historically accurate. He points out that visiting dark tourism sites may be a crucial way for us to learn the lessons of the past, whether or not current governments want us to.
Destinations of dark tourism include: castles and battlefields such as Culloden in Scotland and Bran Castle in Romania; former prisons such as Beaumaris Prison in Anglesey, and the Jack the Ripper exhibition in the London Dungeon; sites of natural disasters or man-made disasters, such as Hiroshima Peace Memorial Park in Japan, Chernobyl in Ukraine and the commercial activity at Ground Zero in New York after September 11, 2001. It also includes sites of human atrocities and genocide, such as the Auschwitz concentration camp in Poland or the Tuol Sleng Genocide Museum in Cambodia.
Fonseca, Ana Paula, Claudia Seabra, and Carla Silva. "Dark Tourism: Concepts, Typologies, and Sites." Journal of Tourism Research & Hospitality (2015).
Fit 2 Trip offers travel insurance for families, couples, individual travellers and people with pre-existing medical conditions such as asthma, cancer, heart disease and others. You can choose between single health insurance policies or multi-risk policies, in addition to the basic, standard or premium coverage level. You can also choose between single or multi-trip travel insurance, and add summer activities.